HEATING SERVICES NEAR LAS VEGAS FROM TANANA AIR CONDITIONING & HEATING
TRUST THE HEATING PROFESSIONALS
IN LAS VEGAS, NV
TANANA AIR CONDITIONING & HEATING IS AVAILABLE TO FULFILL ALL YOUR HEATING REQUIREMENTS!
The following are benefits of selecting our heating services:
No matter the age, make or model, our technicians can inspect your home's furnace or boiler and perform any needed repairs or upgrades. We offer preventative maintenance to optimize performance and lifespan.
Looking to replace your old clunker with a new, high-efficiency model? Tanana Air Conditioning & Heating provides top brands known for reliability, effectiveness and energy savings. Proper sizing and installation are crucial to maximize comfort and efficiency. Our experienced team handles the entire replacement process professionally.
Don't leave your family shivering this winter – the heating experts at Tanana Air Conditioning & Heating have the solutions you need. Call now to discuss maintenance for your existing system or a new, cost-saving replacement. We work hard to keep homes across the area warm all season long.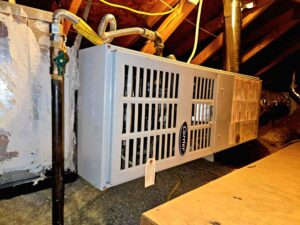 TANANA AIR CONDITIONING & HEATING GUARANTEE THAT YOU WILL RECEIVE SUITABLE HEATING SERVICES AT A REASONABLE AND HONEST PRICE. YOU CAN COUNT ON US TO PROVIDE HIGH-QUALITY SERVICES TAILORED TO YOUR EXACT REQUIREMENTS AND BUDGET.
Tanana Air Conditioning & Heating's knowledgeable professionals can provide cooling services for your home. Our team of certified, trained, and insured technicians has the knowledge, experience, and tools to meet all of your cooling needs.
When one of our cooling specialists arrives at your home, they will take the time to go over all of your options with you before beginning any work, so you can make informed, confident decisions. Our phone number is (725)289-4726, and we are available at all times, including after hours and during emergencies. Do you want to know more? Check out our customer testimonials and reviews.
We are well-equipped to handle even the most difficult projects, including servicing older equipment, due to our extensive experience providing cooling services for nearly every brand of equipment. You can be confident that your cooling requirements will be met with utmost care and attention to detail.
Tanana Air Conditioning & Heating takes pride in providing 5-star service to each and every one of our customers.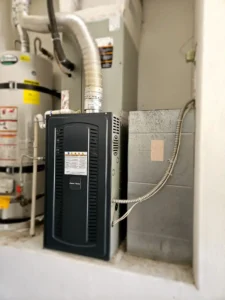 TRUST THE HEATING PROFESSIONALS
IN LAS VEGAS, NV
TANANA AIR CONDITIONING & HEATING IS YOUR GO-TO PROVIDER FOR TOP-QUALITY AC REPAIR AND HVAC SERVICES IN THE LAS VEGAS, NEVADA AREA. WE ARE DEDICATED TO ENSURING YOUR HOME IS COMFORTABLE YEAR-ROUND, AND OUR TEAM OF EXPERTS IS HIGHLY TRAINED TO HANDLE ANY COOLING OR HEATING NEEDS YOU MAY HAVE. TRUST US TO PROVIDE RELIABLE SOLUTIONS FOR ALL YOUR AC AND HVAC REQUIREMENTS.
Heating Repair: Is your air conditioner not working properly or blowing hot air? Contact Tanana Air Conditioning & Heating today for dependable repair services. Our team of experts can diagnose and repair and heating problems you may be experiencing, allowing you to stay comfortable in your Las Vegas, Nevada home.
Heating Maintenance: Regular maintenance is critical to ensuring that your home cooling system works properly. Schedule a tune-up with Tanana Air Conditioning & Heating as the seasons change in Las Vegas, Nevada, to keep your system in top shape.
Heating Installations: Are you planning to install or replace your heating system? Tanana Air Conditioning & Heating has a team of installation specialists. Contact us today to learn about our flexible financing options and to find the dual cooling system for your home in Las Vegas, Nevada. Get ready for a comfortable cooling season!
WHEN YOU CALL A HOME COOLING PROFESSIONAL FROM TANANA AIR CONDITIONING & HEATING, YOU CAN EXPECT PROMPT AND PROFESSIONAL SERVICE FROM OUR TEAM OF EXPERTS. HERE'S WHAT YOU CAN EXPECT WHEN YOU SCHEDULE AN APPOINTMENT WITH US:
Is your home feeling chilly even when your heating system is on? Is it making strange noises or failing to maintain a comfortable temperature? Don't let a malfunctioning heating system leave you out in the cold. Our Professional Heating Repair Services are here to ensure your home stays warm and cozy all year round.
EXPERIENCED TECHNICIANS: Our team of certified and experienced technicians has the knowledge and expertise to diagnose and repair a wide range of heating system issues, including furnaces, boilers, heat pumps, and more.
PROMPT RESPONSE: We understand that a malfunctioning heating system can be an emergency, especially during the winter. That's why we offer a prompt response to your service request.
COMPREHENSIVE DIAGNOSIS: Our technicians will conduct a thorough assessment of your heating system to pinpoint the exact problem. This allows us to provide an accurate and cost-effective repair solution.
REPAIRS FOR ALL BRANDS: We are well-versed in repairing heating systems from various manufacturers, so you can rely on us regardless of the brand or model of your equipment.
QUALITY PARTS AND MATERIALS: We use high-quality replacement parts and materials to ensure the durability and longevity of your heating system.
TRANSPARENT PRICING: You'll receive a clear and detailed estimate for the repair before we start any work. No hidden fees or surprises.
PREVENTATIVE MAINTENANCE: In addition to repairs, we offer preventative maintenance services to keep your heating system running efficiently and avoid future issues.
CUSTOMER SATISFACTION: Your comfort and satisfaction are our top priorities. We take pride in delivering exceptional service and ensuring your heating system is back in optimal condition.
ENERGY EFFICIENCY: A well-maintained and repaired heating system operates more efficiently, reducing your energy bills.
COMFORT AND SAFETY: A reliable heating system ensures a comfortable and safe home environment for you and your family.
EXTENDED LIFESPAN: Regular maintenance and timely repairs can extend the lifespan of your heating system, saving you money on replacements.
PEACE OF MIND: With our professional repair services, you can have peace of mind knowing your heating system is in capable hands.
Tanana Air Conditioning & Heating technician offer a wide range of heating services to ensure the efficient and safe operation of heating systems. These services include:
Furnace Repair and Maintenance: HVAC technicians can diagnose and repair issues with furnaces, ensuring they operate efficiently and safely. Regular maintenance can also extend the lifespan of the furnace.
Boiler Repair and Maintenance: Technicians are trained to service and repair boiler systems, addressing issues like leaks, pressure problems, and ensuring the system's efficiency.
Heat Pump Services: This includes installation, repair, and maintenance of heat pump systems, which offer both heating and cooling capabilities.
Heating System Installation: HVAC professionals can install various heating systems, including furnaces, boilers, radiant heating, and more, ensuring they are correctly set up and meet safety standards.
Ductwork Inspection and Repair: HVAC technicians can inspect and repair the ductwork in your home to ensure that heated air is distributed efficiently without leaks or blockages.
Thermostat Installation and Calibration: Technicians can install and calibrate thermostats, ensuring accurate temperature control and energy efficiency.
Emergency Heating Repairs: HVAC professionals are available 24/7 to address emergency heating system issues, especially during the winter months.
Heating System Upgrades: They can recommend and implement heating system upgrades, such as installing more energy-efficient models or incorporating smart thermostats.
Indoor Air Quality Solutions: Heating technicians can also offer solutions to improve indoor air quality, which can be essential for a healthy and comfortable home environment during heating season.
Radiator and Baseboard Heater Repair: For homes with radiator or baseboard heating, HVAC technicians can repair and maintain these systems, ensuring efficient and even heating distribution.
Zoning System Installation: Technicians can set up zoning systems to control heating in different areas of the home independently, improving comfort and energy efficiency.
Safety Inspections: Regular safety inspections of heating systems to check for potential hazards, like carbon monoxide leaks, are also part of the services offered by HVAC professionals.
Energy Efficiency Audits: HVAC technicians can perform energy efficiency audits to identify opportunities to reduce energy consumption and lower heating costs.
Hydronic Heating System Services: Technicians can install, repair, and maintain hydronic heating systems, which use hot water or steam to heat a building.
Annual Maintenance Contracts: Many HVAC companies offer annual maintenance contracts to provide regular check-ups and maintenance for heating systems to ensure their longevity and efficient operation.
Pilot Light and Ignition System Repair: They can troubleshoot and repair issues with pilot lights and ignition systems in gas-powered heating equipment to ensure proper and safe ignition.
Ductless Heating System Services: HVAC professionals are skilled in installing, repairing, and maintaining ductless heating systems, which offer targeted heating in specific areas or rooms.
Retrofitting and System Modifications: Technicians can perform retrofitting or modifications to existing heating systems to improve efficiency, reduce energy consumption, and integrate with newer technologies.
Geothermal Heating System Installation and Maintenance: HVAC technicians can install and maintain geothermal heating systems, which use the Earth's natural heat to provide energy-efficient heating for homes and businesses.
CONTACT TANANA AIR CONDITIONING & HEATING TODAY FOR:
MOST POPULAR HEATING SERVICE COUPONS & SPECIAL OFFERS FROM TANANA AIR CONDITIONING & HEATING
On approved credit. Restrictions may apply. Includes all discounts and rebates. Not valid with any other offer.
Get $20 Off A Furnace Tune-Up Not valid with any other offer. Restrictions may apply.
MOST POPULAR HEATING SERVICE COUPONS & SPECIAL OFFERS FROM TANANA AIR CONDITIONING & HEATING
On approved credit. Restrictions may apply. Includes all discounts and rebates. Not valid with any other offer.
Get $20 Off A Furnace Tune-Up Not valid with any other offer. Restrictions may apply.
Everyone deserves professional heating service, in our opinion, says Tanana Air Conditioning & Heating. To accommodate any budget, we provide a range of specials and financing options. Our team has the abilities, knowledge, and experience to guarantee peak performance whether you require assistance with a furnace, boiler, ductless system, or another piece of heating equipment.
We offer upfront prices because we think the best service is provided with honesty and integrity. This way, you always know how much you will have to pay before the repair or installation process has even started.